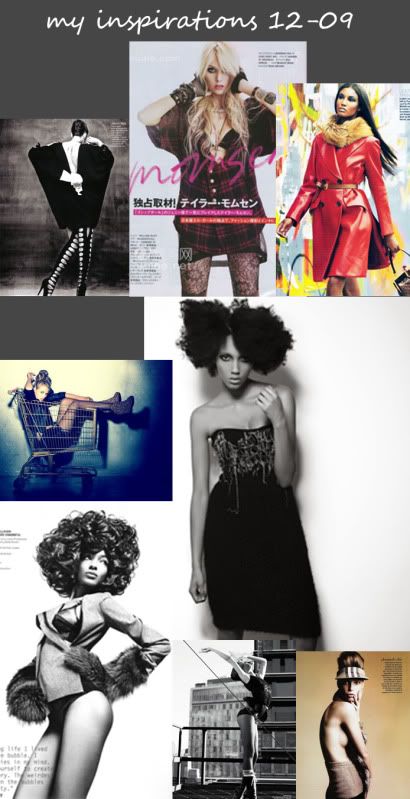 I would like to start off this particular blog post saying thank you to all of the people who read I AM STYLE. i very rarely check the numbers so I never really know if anyone is out there reading and you are so thanks a billion and I hope you come with me on this crazy journey in 2010. I mean it's the future folks it's here it's now. It is a decade into the 2000's and technology is wild. I am working off of a mini netbook its so cute and weighs less than 3 pounds and my hard drive is not much bigger than my mobile phone. And being the stylish technology lover I am they all match... This is my post to give a preview of what's to change on I AM STYLE in 2010
1. Interviews: I will be much more active in the name of my blog and Iz MagaZINE and UpCode USA and I am sure you will enjoy the outfits of myself and those who I encounter on a regular basis.
2. Scheduling: Well this blog will definitlely be a lot fuller than it is now on a more regular basis. MORE CONTENT. my hard drive is ready to burst with stories and pics i haven't begun to post yet.
well so far that's all I have on my resolution list. It's a week or so until Christmas and I still have not worn one Santa Hat or Reindeer Antlers my regular Xmas time wardrobe is packed away somewhere waiting for me to feel like going through the motions of unpacking them. I don't think I am going to. Is this what running a magazine is about? Less Christmas.
the solution more Christmas inspiration for next year's holidaY issue.
Keep Stylin
izbya.com