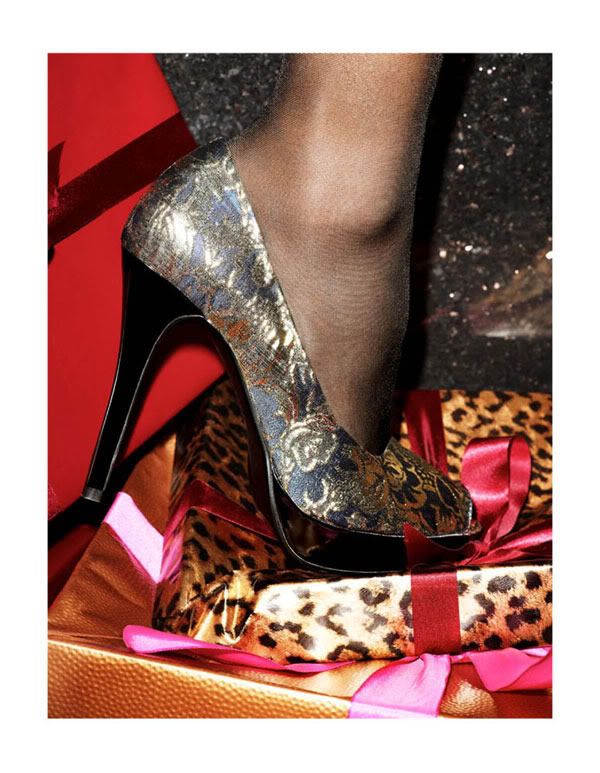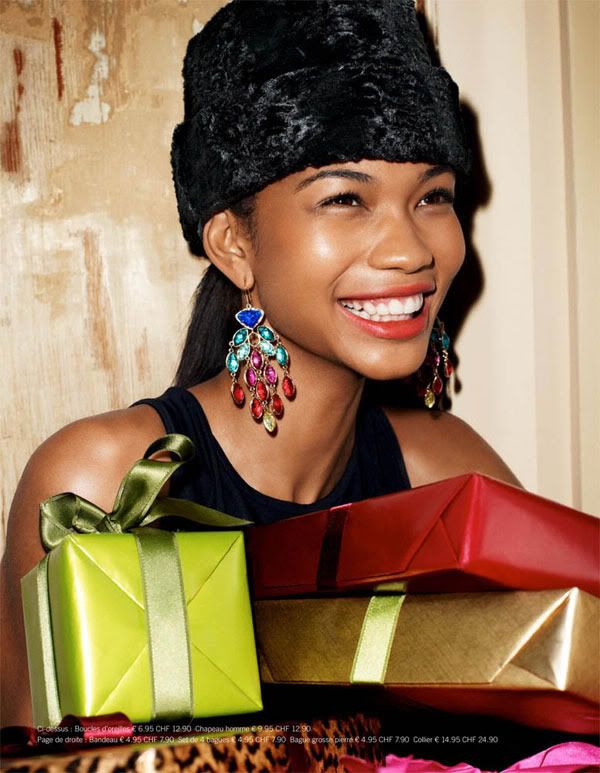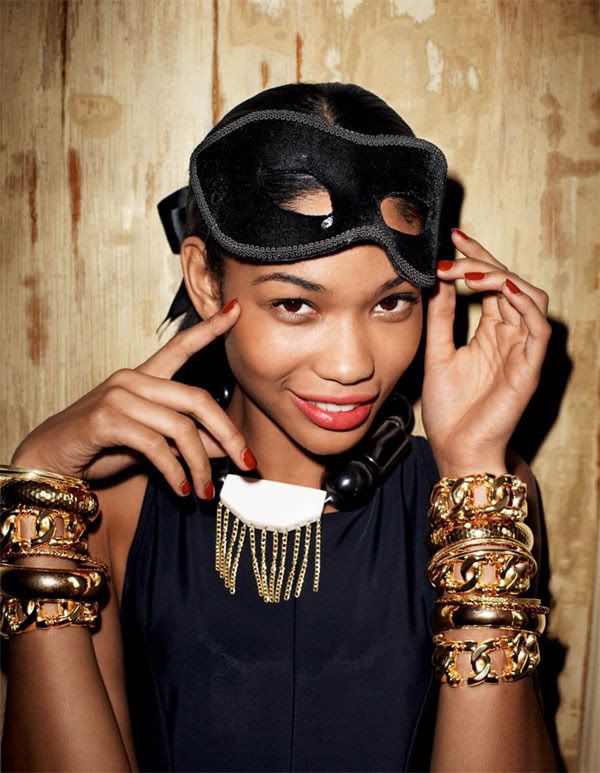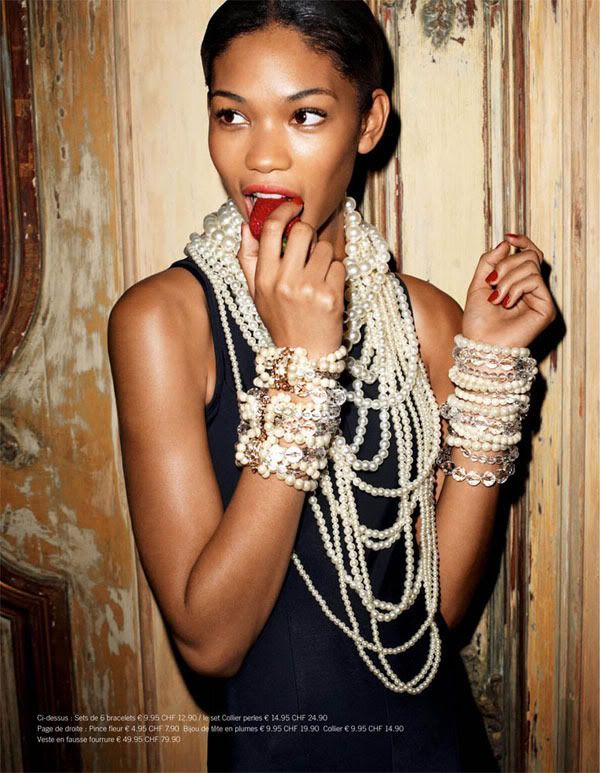 I heart the Chanel Iman spread in H and M holiday issue so much especially the pic with the pearls...
I am seriously on Christmas rant mode. Well not a bad rant. It's definitely not snowing or raining in SoCal it was actually a day of very beautiful weather. I was wearing flip flops even. Even with all the beautiful weather it's still Christmas none the less. A time of family, friends, love, presents and being best dressed at a holiday party. I have been obsessed with sweater dresses, draped pearls everywhere, sexy exotic heels not particularly made for winter weather and big rings and tons of tights! I am going to be in colder weather for the actual Christmas holiday so I will be able to get my Mariah Carey inspired snow bunny on.I love the holiday season. All I want for Christmas is a sexy pair if thigh high boots! That's for a whole other post all together.
I love this song so much I have to post the video for viewing every year.So if you hear it on the street it's probably my ringtone. I love the bells in the beginning when I am getting a phone call.
Keep Stylin
Candy Cane Christmas SupaHero*
follow me on twitter @
BIONICPUZZI
izbya.com