It 's been raining. I love the California rain. It's different to me. I mean you still get soaked and the days are still gloomy, but I love looking out my window and not having to watch a giant hurricane or tornado coming at me. My windows are very old and thin as my aunt likes antiques. Maybe it's just me making the best out of the bad weather but it's really not so bad. I walked to the mailbox in the eye of the storm...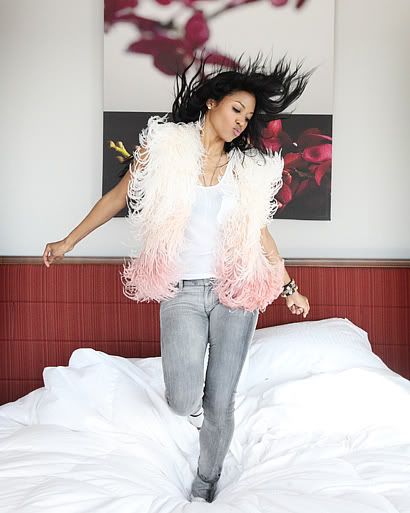 ...it was really coming down outside and i decided to brave it. I threw on my red peacoat a knit hat as my armor. I left my rain boots in Northern California, so there was no splashing going down today.I made it out the door and down the unsecure stairway (its been like this for years) and realized it wasn't even raining that hard.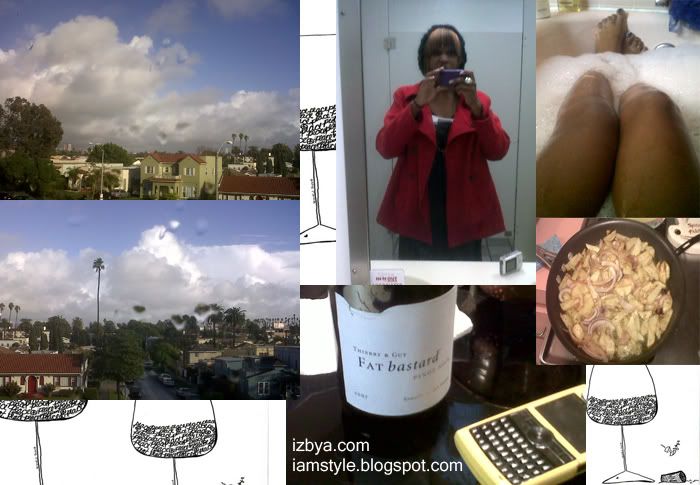 Yes that is sort of anti climactic,yet a lesson none the less.I have just been doing paperwork and working nothing out of the ordinary which my ordinary is rather action packed and fun filled and i just took a few days break from the extremely action packed. I pretty much took this opportunity to do stuff to only be done in the rain when you dont have to worry about company popping up inconveniently i wouldnt be embarassed , maybe a little.I had to make sure i did all of the important things: dancing around singing mariah carey and beyonce songs in my underwear,doing laundry, cooking favorite food dishes, playing scrabble, planning outfits for when the rain does slow down enough to be able to wear open toed shoes to the car without getting pneumonia or wear 5 inch heels without being swept away by the current running down the sidewalk . SIgh wasnt even able to write much. [update: this is the first blog of the rainy day series : ] I mean all I really would have to say is my internet is flaky and i heart chic flicks.<-----yes thats written correctly. I am going to open another bottle of wine and grab some nachos. I love all of these fashion pics they inspired me to utilize so many more pieces in my closet and I am now on the hunt for a few new stand out items.I am sort of happy i decided to save money in the new year because i would have spent my whole savings online shopping in less than 20 minutes ... and I dont even have space for the pieces I have already ordered and haven't even been delivered. life aint bad here... i cant wait til spring.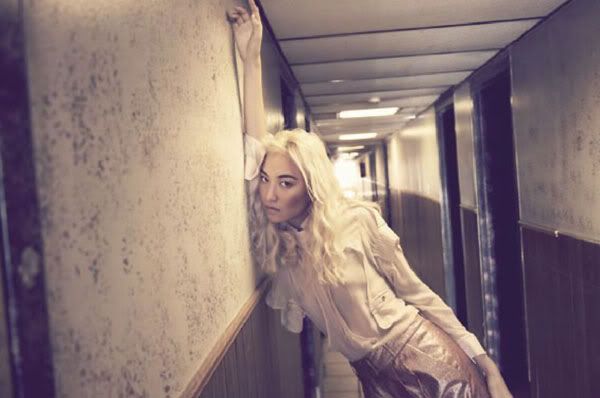 tfs

Keep Stylin

izbya.com