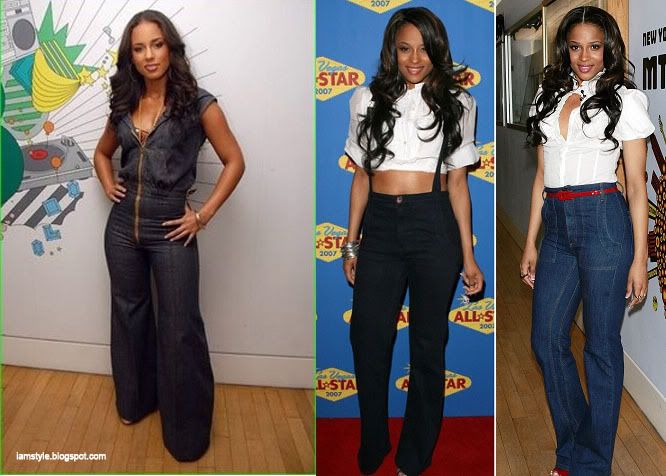 I love Wide Legged High Waisted Pants. It is hard to find a pair that fits very well on myself, because this style was meant to enhance the buttocks region of the feminine figure. I don't need any help in that department, but I still wear this classy staple. High waisted pants help your posture.(I think so anyway). Wide Legs are just awesome!!!!You have to super dig paper bag trousers!!!!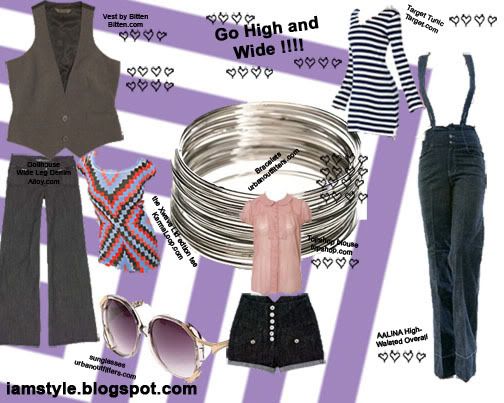 Do's and Dont's:
You have to make sure you wear this trend with a thin shirt unless you are already thin enough to pull them off because all of your clothes are thin, but I doubt you are.
Tuck In your Shirt for curve definition!!!
Don't wear high-waists if it doesn't match your figure nobody likes unsey old lady pants and watching your belly stretch and fall over cute pants. Plus when you wear a trend in the wrong way you turn off so many people who want to venture into something new remeber that.
Keep Stylin' I AM!!!!