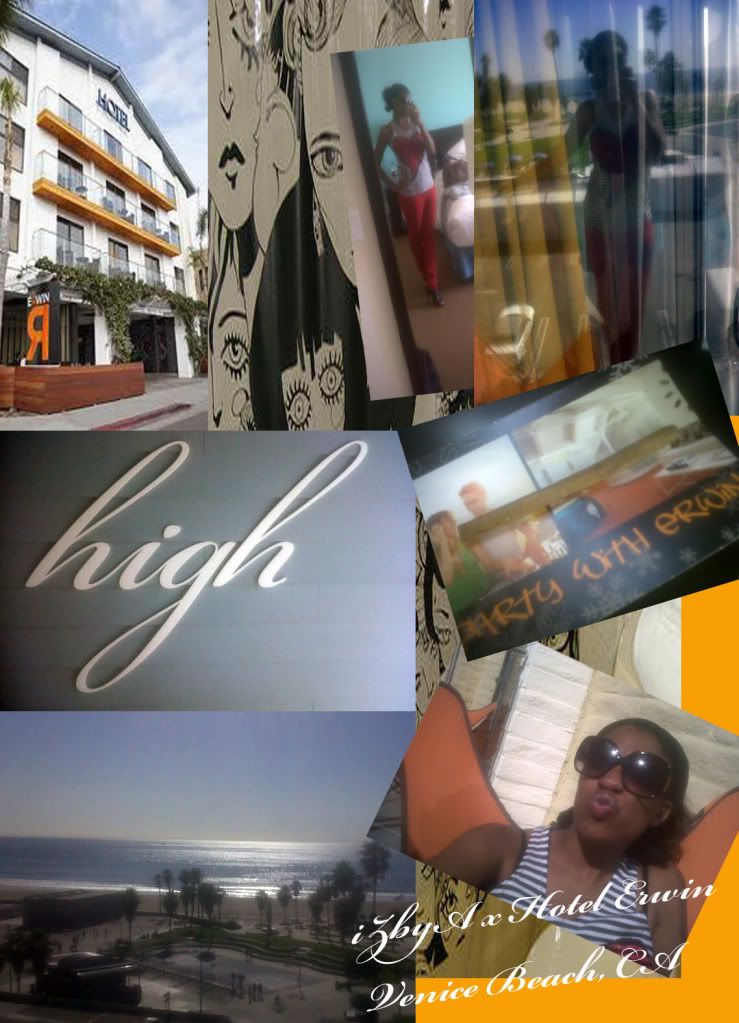 One of my favorite things about traveling is staying in hotels and eating at cool restaurants. I recently had a sort of vacation in the city I live in. I was just returning to Los Angeles from a visit to my mom's and was offered a chance to stay at a few hip and rather new hotels in the LA area. First on the list was the Joie de Vivre establishment on the very happening Venice Beach strip a boutique hotel called Hotel Erwin. I am not quite sure who this Erwin fellow is but he must be a really cool cat to house such a chill place to stay in such a chill environment to stay in. I was welcomed very late one night by the coolest desk clerk with an awesome accent and such great hospitality. The room was definitely no penthouse suite at the four seasons but I loved the street art on the closet doors and the very mod decorating scheme.I was not able to make it to the connected restaurant called Hash
J
unfortunately, but I will be stopping by for breakfast sometime and will let you know how it is and also if they serve anything with hash in it. (Wouldn't that be a delight) My favorite part was the view from the roof top looking down on the venice beach boardwalk and out at the Pacific Ocean. Would I visit this place again or if I were really on vacation? I say most definitely. I would also just go to hang out at the rooftop lounge with a few friends just to have a drink dressed stylishly in my bohemian hippie gear of course. Check it out yourself sometime you are in LA by the beach or grab a room if you live here and had one too many margaritas to drive home from the beach.
Check out the Hotel Erwin
facebook
page for upcoming events and specials!
Keep Styling
IzbyA.com
@iZ_by_A on Twitter