I am sort of obsessed with horoscopes. i don't particularly live my life by them and don't see them as a religion. I am obsessed with them like I am with a fascinating television show. It's really funny because I read tons of blogs a day and like 5 or more different horoscopes. I go fuckin nuts over anything zodiac and anything fashion. So much so I am currently trying to incorporate both of those in finishing my arm sleeve. For now I am having fun playing on the Urban Outfitters the Scorpio Rising Horoscope from UO x Susan Miller.See
Here
I am born on the cusp on March 21 so my signs are
Pisces
- - - -
Pisces, you're an imaginative dreamer and known to be highly creative. When it comes to style, you like to look feminine and at the same time, highly individualistic. You love trying out new trends, for doing so allows you to discover different facets of your personality. Even so, you always add something to make your style your own by adding a twist that no one expects. You do engender copycats, but you don't seem to mind, because by the time they appear, you have moved on to a newer look. You like your fabrics soft so that you can create a poetic look. You seem to come alive at night, where you appear to sparkle in the moonlight. Friends say you manage to always look radiant, as if lit from within. It is the pride you take in your creativity that gives you that glow.

Scorpio Rising suggestion:
Knot T-shirt in soft peach is a perfect pick for you. Talk about giving a garment a twist! We are dying to see how you choose to wear this, so send us a snap.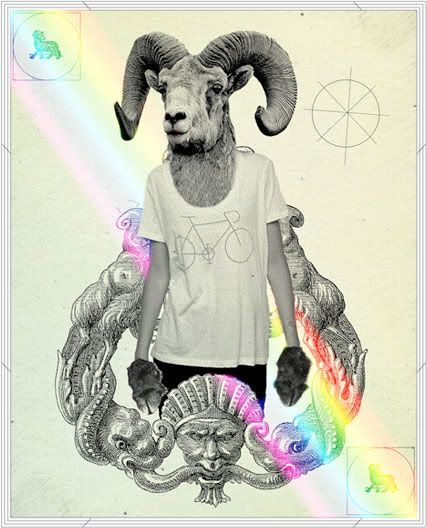 Aries
- - - -
The Aries woman is competitive in all areas of life. You love to stay active, so chances are that you look forward to working out to a fast, catchy tune. Your style is casual and relaxed–you make sure you wear your clothes and that they don't wear you! With your athletic body, you can make anything look cool.

Scorpio Rising suggestion:
Bike T-shirt with florescent print. Surprise 'em and knock 'em out with style, dear Aries!
I agree with these!!! What are your readings???

Keep Stylin
izbya.com