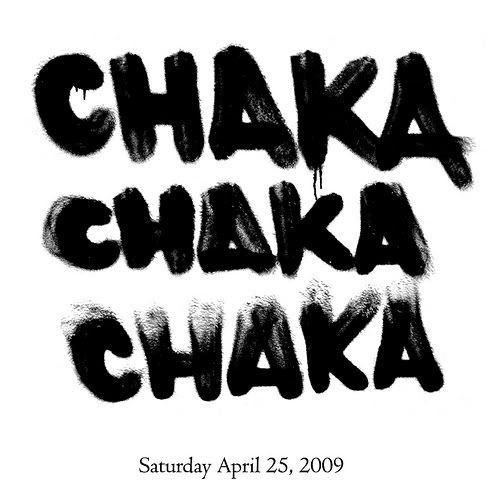 No Not Chaka Kahn geniuses.
Chaka
is one of Los Angeles's infamous grafitti artist. I dig 'em. He's been around ya know what I mean? But not all the away around as this weekend will be his first solo show in Los Angeles...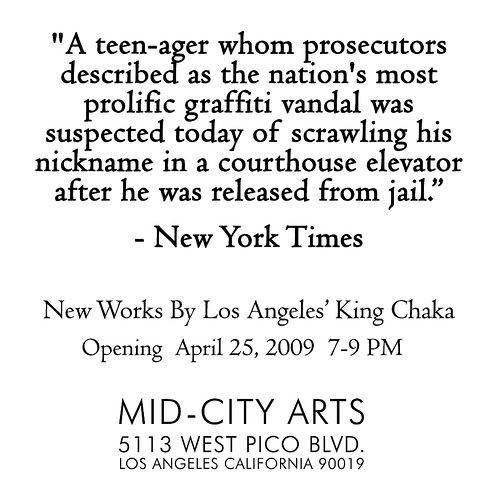 So go check it out!!!Grab a poster or some art. Ask him to sign it for you and if you do it and regret it in the morning email me and ill take it off of your hands.I also thought that this was a very cool trailer to an art show. I gotta get one of these.
A