this would be a great uniform for my blogging.
I <3 my style blog. So I have made a drastic decision to stop being so lazy and write more on it. I need to vent a little and I want to do it in the least annoying way.In a List. For all of you people who hate lists, I guess today may not be a good day for you:
<3 Why the hell does art school have to cost so damn much, and why doesn't junior college offer more than just fashion design, there are other careers in fashion ya know. Now I have to take another year not enrolled in school don't you stupid rich people understand here in America that we are behind in education and that's why we worship rappers and dress like shit. So I think someone should just give me my education at a discount price of free so I can save the world one bubble skirt and bow tie at a time.
<3 I hope people dress up for the Grammy's this year. I mean Kanye went over to Paris with his fashion posse stuntin like he knew what he was doing. So was he posin' or is he really down for this fashion revolution. I don't thin he can handle wearing clothes that are tailor fit for too much longer he's still a rapper.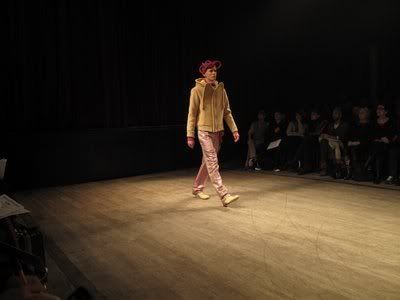 this is how i want him to dress.
<3 I need to find a stylish boyfriend or recruit a gay boy to talk about what style issues are in the world, and if I had about 20,000 dollars to go throwing away like i dont have bills i might be able to hone my art and find my gay boyfriend at fashion school... o well .
<3 I like nick Cannon's suits.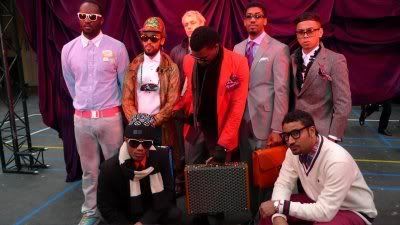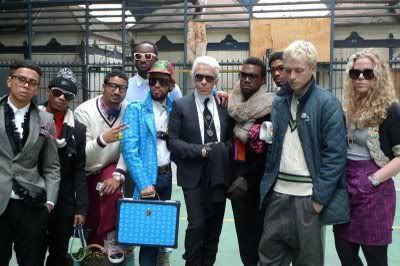 <3I don't dislike kanye West i am just bitter about not being able to afford school and he was chillin with Karl Lagerfeld.
Well thx
FMP
Keep Stylin'