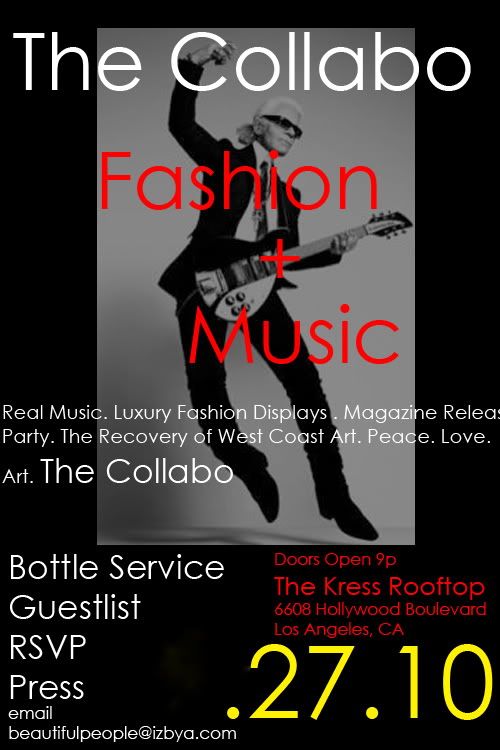 Okay I am not sure what's going on here but I feel like I am in the most luxurious twilight zone. idk. this mood is making great for me styling "
The Collabo
" fashion show. There's gonna be more blend of blending than anyon could imagine!!! See You there. It's going to be wild...
iZ Magazine Release Party
wow!
Keep Stylin
izbya.com
@iZmagaZINE on Twitter