I absolutely love the Holidays!!!!!Especially those sexy California Christmases. I love the option of being able to wear clothes out of every part of my wardrobe in a one week period.So let's venture into the world of winter fashion cali style...
What's hot
Leg Warmers, of course!!!!
DoIn' it in the SweAtEr VesTs!!!!
Cop OnE FrOM iZ...by AJ
Wool Peacoats - what a blessing stay nice and snug all winter. My favorite color selection for this coat red and white!!!
Sequins- Everyone likes to sparkle and glow for Christmas and I have a natural glow so I love sequins to make me sparkle.Especially in the form of a little skirt. HA
TrackSuits-Stay warm People there are more than enough form of the Juicy tracksuit where you can wear this classic stay warm fit on those dayz you don't feel like thinking about stylin', but you will still be stylin!!!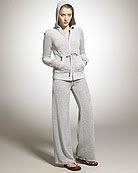 Of Course I love to dress all year round, but these are just a few juicy ideas to make your Winter Season more fashionable. More to come. ReVolUtion SmooTh!!!!!?!!!!!!