BRIGHT COLORS ARE THE AWESOME WE NEED MORE OF IT ON THE STREETS!!!!
it's really great that other stylists and advertisers have taken a liking to it in the US. Cuz it seems like they have embraced bright & bold awhile ago over seas.Yet now over in the US they are gettin' bolder!!!It's finally time to be festive and still maintain your chic swagger at the same time.
And, you know what I don't give a damn, if it's winter wear those bright colors people it's suppposed to be the season of cheer. Dull colors don't make you happy. Unless you are a punk then only wear bright color over black. (What a pu$$y.)j/k not everyone can be as confident as us!!!!!!?!!!!dON'T FORGET gUYS CAN BE BRIGHT THIS WINTER TOO.
uSE COlOR bE bRIGhT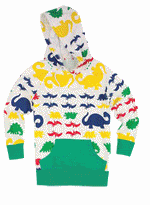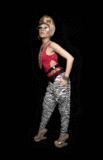 lil mama knows what's up on bright colors
src="http://pagead2.googlesyndication.com/pagead/show_ads.js">